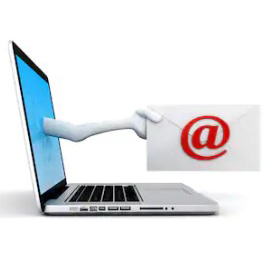 Email Problems Resolved, Email Transfer Between Devices and New Email Solutions
These days we are more and more reliant on electronic communication and, if it goes wrong, then this can have a real impact on our day to day life.
We help our clients with lots of different email related issues. Maybe you need your email transferring to a new machine, you'd like to change your email provider, or you have a problem with your email account not working.
We can also help if you have been unlucky enought o have your email account hacked. Somethimes this can be via your PC or it can be directly with the provider. We can help to restore your service and get you back in communication again.